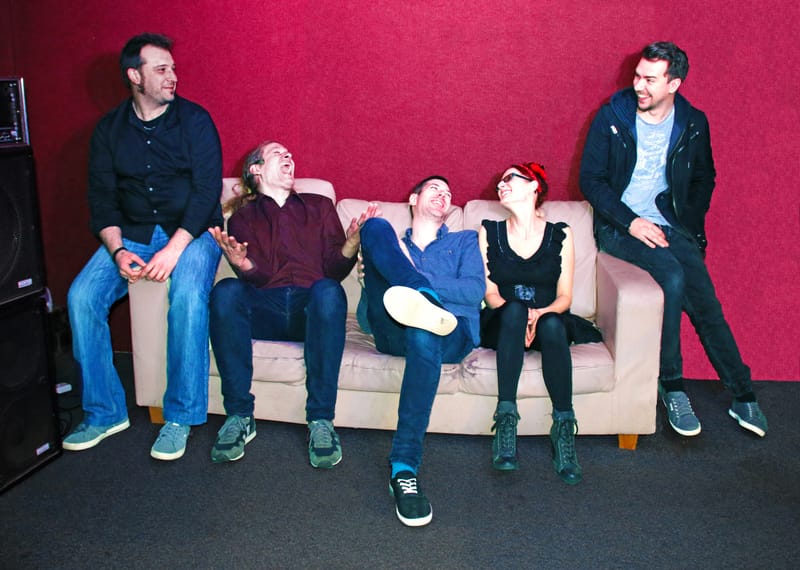 eQuivalents
are a 5 piece band committed to making your special day one to remember
eQuivalents
play tunes to get you and your guests up on the dance floor
eQuivalents
are highly professional musicians who love the songs they play and it shows!
We play rock, pop, indie, new wave, reggae, ska, punk, funk, disco, dance and more! Our versatile lineup includes multi-instrumentalists and a singer who can channel a variety of vocal styles.
People are always complimenting us on our shows and often mention how impressed they are by the variety as well as the occasional unexpected (but awesome) tracks that you don't hear from other bands. Have a look at our ever-expanding
set list
.
Whether you love The Killers, Franz Ferdinand and Daft Punk or you're more of a Madness, The Specials and Bob Marley lover, eQuivalents won't disappoint.
Check out some of our
videos
below. Or better still come and
see us play
!
Typically we play 2 x 60 minute or 3 x 40 minute live sets but of course we're flexible. And we can provide a FREE DJ playlist between sets which means non-stop partying!
Any questions? Just drop us a line via the
contact form
, email us at
equivalentsband@gmail.com
or call us on 07790433972.
We are:
Athen - keyboards, rhythm guitar, clarinet and backing vocals
Eric - lead vocals, percussion and rhythm guitar
Francesco - bass and backing vocals
Howard - lead guitar and backing vocals
Terry - drums
If you are looking for a night of explosive entertainment then book eQuivalents.
Based in London and happy to travel, eQuivalents are available for weddings, parties and all other events throughout the UK.