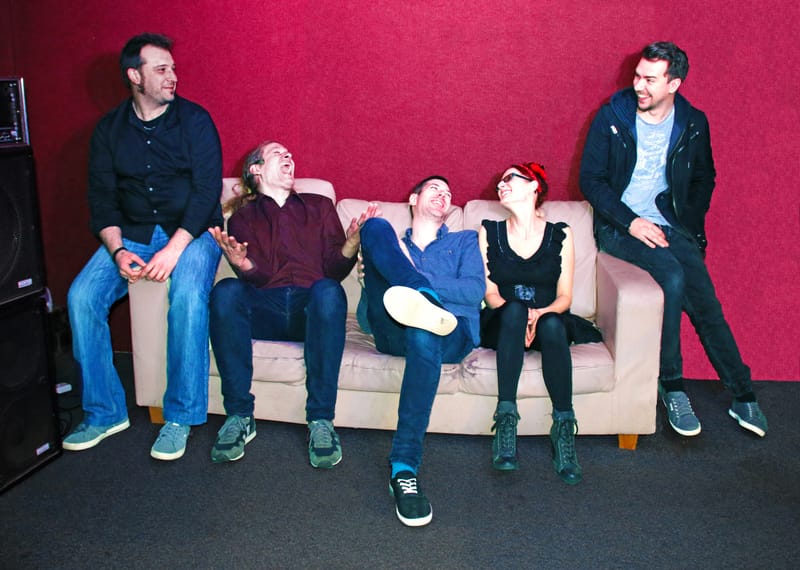 Hello, we're eQuivalents. We're all about playing awesome tunes and getting you on your feet. We know audiences have diverse tastes (we certainly do!) so if you come to see us live you can expect rock anthems, pop hits, cult classics, 2 tone, reggae and much more.
Whether you love The Killers, Franz Ferdinand and Daft Punk or you're more of a Madness, The Specials and Bob Marley lover, eQuivalents won't disappoint.
We take a great deal of pride in what we do and rehearse and perform regularly. We have experience playing pubs, social clubs, birthday parties, weddings and everything in between.
Typically we play 2 x 60 minute or 3 x 40 minute live sets but of course we're flexible. And we can provide a FREE DJ playlist between sets which means non-stop partying!
Any questions? Just drop us a line via the contact form, email us at equivalentsband@gmail.com or call us on 07790433972.
We are:
Athen - keyboards, rhythm guitar, clarinet and backing vocals
Eric - lead vocals, percussion and rhythm guitar
Howard - lead guitar and backing vocals
Terry - drums
Tezza - bass and vocals
Hope to see you on the dance floor at one of our gigs soon!
Based in London and happy to travel, eQuivalents are available for weddings, parties and all other events throughout the UK.